American Foundation & Waterproofing is the leading expert in Knoxville for waterproofing, concrete leveling, and foundation repair. Over the last 15 years, we have helped more than ten thousand homeowners get their homes back to their best.
Our Knoxville foundation repair team specializes in structural foundation repairs, basement waterproofing, encapsulating crawl spaces, leveling concrete, repairing cracked or bowing walls, repairing floor systems, and remediating sinkholes. We are confident that we can tackle almost any commercial, residential, or municipal project that comes our way.
The team of foundation and concrete experts at American Foundation is comprised of vigorously trained and highly respected technicians in the area. We excel at educating customers about the issues they are facing and providing them with the best possible solutions.
We do all of our foundation repairs, concrete leveling, and home waterproofing in Knoxville the right way at American Foundation & Waterproofing. The American way.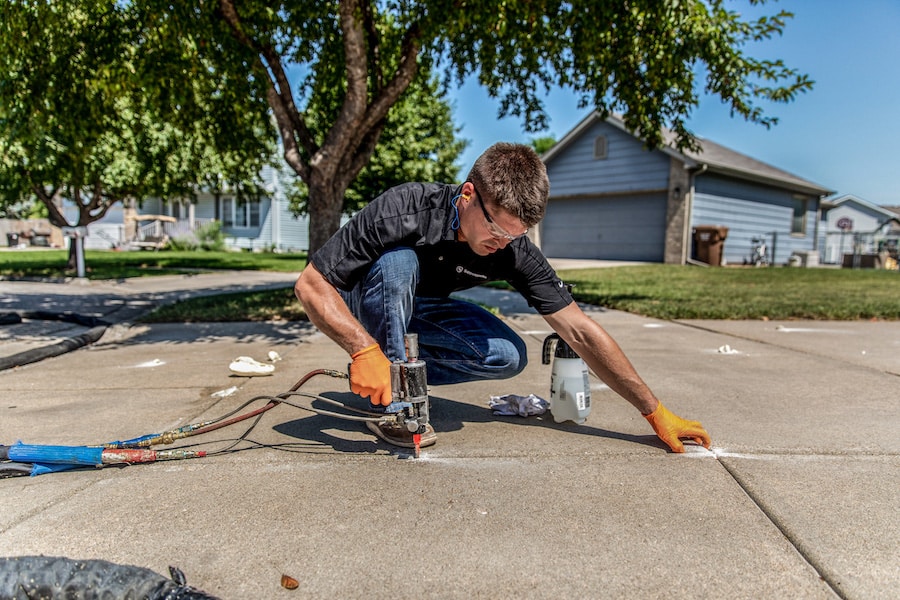 Basement Waterproofing
Our team offers a variety of basement waterproofing solutions to keep your basement dry and comfortable. American Foundation & Waterproofing can install drainage systems, sump pumps, and other waterproofing measures to keep water out of your basement.
Foundation Repair
American Foundation has a variety of foundation repair solutions to fix cracks, bowing walls, and other foundation problems. Our team can use a variety of methods to repair your foundation, including underpinning, piering, and foundation leveling.
Concrete Leveling 
American Foundation offers concrete leveling services to fix cracks and uneven surfaces in your concrete driveway, sidewalk, garage floor, pool deck, patio, or basement floor. We have several methods available to level your concrete, including polyurethane injection, grout injection, mudjacking, and piering.
If you are looking for a reliable and experienced waterproofing, concrete leveling, or foundation repair company in Knoxville, American Foundation & Waterproofing is a perfect choice. Contact us today to schedule your free consultation.
Crawl Space Repair
With a variety of crawl space repair solutions to fix crawl space problems, including mold, pests, and water damage, the professionals at American Foundation can install encapsulation liners, foam board insulation, and drainage systems to make your crawl space safe and dry.